Blue Mosque Opening Hours | Visiting Days, Best Time to Visit, & More
Contents
Blue Mosque Opening Hours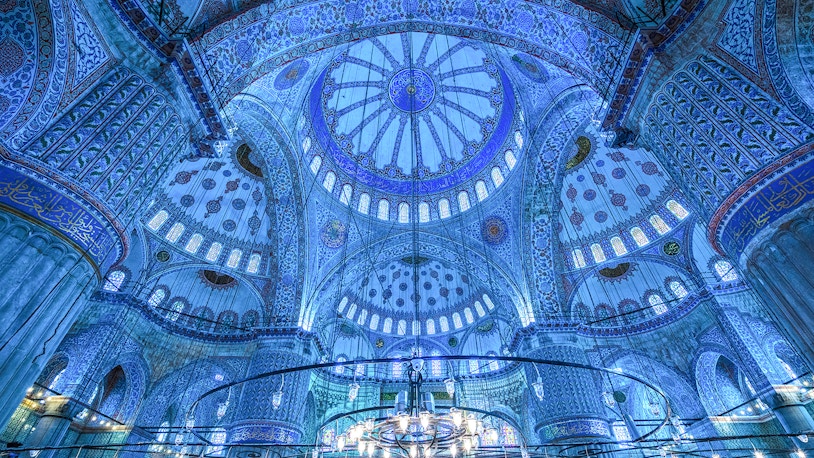 Daily: 9 AM to 5 PM
Closed: Around 90 mins each prayer time and 2 hours during Friday noon prayers
Note: Blue Mosque is an active mosque, that remains open to worshippers throughout the year. Other than the prayer hours, you can enter anytime you want.
Frequently Asked Questions About Blue Mosque Opening Hours
Is Blue Mosque open every day?
Yes, the Blue Mosque in Istanbul is open to worshippers and visitors throughout the year. 
When is Blue Mosque closed?
The Blue Mosque is closed only during prayer times and for around 2 hours during Friday noon prayers. You cannot enter the monument during these hours, as it is an active place of worship. 
How long should I spend at Blue Mosque?
We recommend you spend around 2 hours at the Blue Mosque to roam around its interiors, enjoy the ambiance, and understand its historicity properly. 
What is the best time to visit Blue Mosque?
It is best to visit the Blue Mosque between May to mid-September. The weather is bearable and you can comfortably explore the city's attractions. Since it's the peak season, make sure to book Blue Mosque tours in advance. 
Is Blue Mosque open on public holidays?
Yes, the Blue Mosque in Istanbul is open throughout the year. 
Is there a dress code to follow at the Blue Mosque?
When visiting the Blue Mosque, make sure to wear clothing that covers your knees and shoulders. You have to remove your shoes at the entrance. You can leave them on the shoe rack or carry them around in a plastic bag.